Research Focus
The prevalence of capture devices and the advent of media-sharing services have drastically increased the sheer amount of image and video collections. Here arise the strong needs for effective multimedia analysis and efficient multimedia retrieval. We have been devoted to large-scale photo and video retrieval, knowledge discovery from large-scale social media mining, distributed computation for multimedia analysis and retrieval, and devised novel multimedia applications in mobile devices.
Recently, we focus on numerous Deep Convolutional Neural Network methods for large-scale image/video analysis and retrieval projects, sponsored by leading industry partners (Microsoft Research, MediaTek, HTC, etc.). Especially, we aim for effective CNN methods for image/video applications such as image search, video event detection, face recognition, facial/clothing attributes, super-resolution, etc.
Though having observed very exciting applications in large-scale multimedia analysis and retrieval, we further identify certain core challenges and respond to them respectively:
Semantic gap – bridging the low-level visual features to satisfy semantic needs by proposing semantic ontology and learning semantic representations in an automatic manner;
User gap – helping users issue proper queries to satisfy their intentions in different application scenarios and

mobile devices

(e.g., by sketch, attribute, snapshot, speech, and touch-based);
Volume gap – learning ultra-large-scale photos and videos by

distributed learning

and efficient high-dimensional indexing (e.g., hash-based methods) for real-time query response over

big photo/video data

; balancing the technical strengths between the mobiles and cloud servers.
Privacy – conducting privacy-preserving mining for large-scale photos and videos and addressing the privacy concerns as sharing sensitive photos and videos (e.g., family albums) in the public clouds.
Industry needs – besides thorough algorithms for academic researches, we also investigate practical methods for meeting possible needs in industrial developments (e.g., technology transfer).
| | | | | |
| --- | --- | --- | --- | --- |
| | | | | |
| facial/clothing attribute detection/search | web-scale indexing & feature learning | large-scale photo/video recognition | web-scale facial image retrieval | mobile visual recognition |
| | | | | |
| multimodal deep neural network | social media mining | big data analytics and visualization | first-person/wearable cameras | consumer photo retrieval |
Research Sponsors for MiRA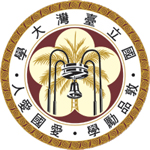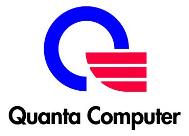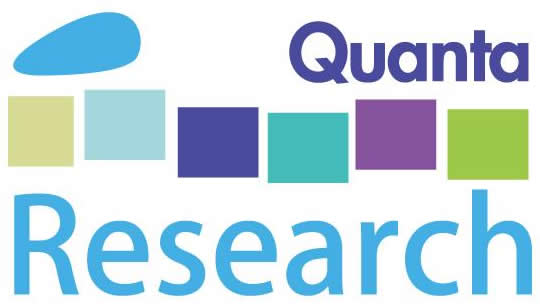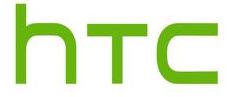 Honors and Awards
ACM Multimedia 2014 Grand Challenge Multimodal Award. [多媒體頂尖會議, photo]
FIRST PLACE in MSR-Bing Image Retrieval Challenge 2013 [美國微軟研究中心以及Bing主辦,大規模(Web-Scale)影像搜尋技術挑戰‭;‬全球的參與團隊中排名第一‭, photo]
102年資訊月『傑出資訊人才獎』 ‭[‬資訊業界至高榮耀的象徵,以產學服務及頂尖技術研發獲獎‭, ‬photo]‬

Microsoft Research Award

2009/2012/2014/2015 in Multimedia Analytics [Awarded by Microsoft Research Asia, one of the few recipients from Taiwan]
ACM Multimedia 2013 Grand Challenge Multimodal Award. [多媒體頂尖會議]
2011 (NSC) Ta-You Wu Memorial Award (國科會100年度吳大猷先生紀念獎)
First Prize for ACM Multimedia Grand Challenge 2011 [多媒體頂尖會議, photo]
IEEE Senior Member (2013), ACM Senior Member (2014)
2012 NTU EECS Research Contribution Award (台大電資學院學術貢獻獎‭, ‬only 6 winners, top 3% among 180+ NTU EECS faculties)
2014-2017/2012-2014 Ministry of Science and Technology (MOST) Excellent Young Researcher Award (科技部‭優秀年輕學者研究計畫)
Best Paper Award for 17th International Conference on Multimedia Modeling (MMM 2011)
指導學生林彥良以及蘇昱銓榮獲2015中華民國影像處理與圖形識別學會碩博士最佳論文獎
指導學生陳殷盈以及許永健榮獲2014資訊學會碩博士最佳論文獎
指導學生陳殷盈榮獲2014中華民國人工智慧學會最佳博士論文佳作獎
指導學生陳殷盈榮獲頂尖國際會議 ACM Multimedia 2012 Doctoral Symposium Best Paper Award (photo)
指導學生同學榮獲Microsoft Research Asia Fellowship 2012 (10 from the top Asian research universities; the only one from Taiwan, photo)
指導學生朱冠宇同學榮獲「中國電機工程學會102年青年論文獎」第三名
指導博士班學生陳冠婷‭(‬102‭)‬、陳殷盈(101)、林彥良‭(‬101‭)‬獲得 「補助博士生赴國外研究(千里馬)」獎助
指導學生陳柏村榮獲101年度中華民國人工智慧學會碩士論文獎
指導學生榮獲中華電信2011電信創新應用大賽雲端應用校園組亞軍
指導學生鄭安容同學榮獲「中國電機工程學會100年青年論文獎」第二名
指導學生李文瑜榮獲頂尖國際會議SIGIR 2011 Google Fellowship for Women
指導學生陳殷盈榮獲頂尖國際會議WWW 2011 Google Fellowship for Women
指導學生郭盈希同學榮獲「中國電機工程學會99年青年論文獎」第二名
指導學生榮獲中華電信2010電信奧斯卡—花博應用組冠軍with Prof. Yi-Ping Hung and Prof. Mike Chen (November 2010)
指導學生吳坺暾榮獲中華民國資訊學會碩士論文獎佳作 2009